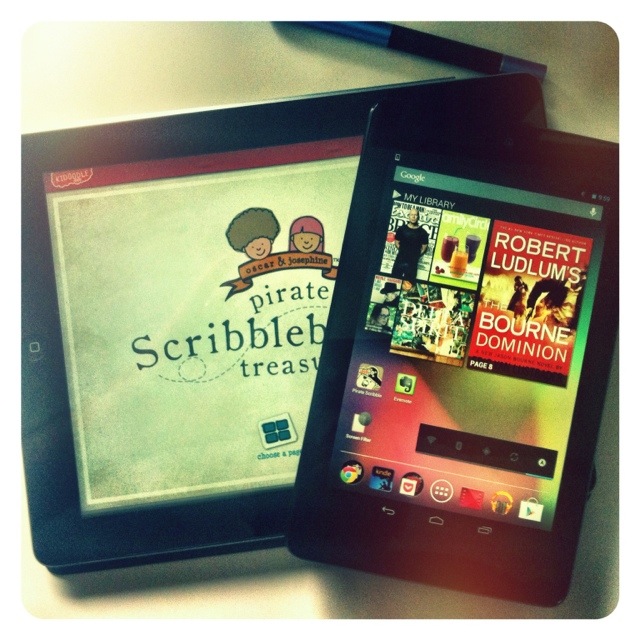 We just got a nice new gadget in the Kidoodle Lab: the Google Nexus 7!
This is a great little device, it's about the size of the Amazon Kindle Fire, and costs under $200! Its screen has WAY MORE PIXELS than the Kindle Fire! That means our apps will look gorgeous on this screen, once we get them tweaked to work on it (happening right now!) – here's a photo of the Kindle Fire version of Pirate Scribblebeard running on the Nexus 7: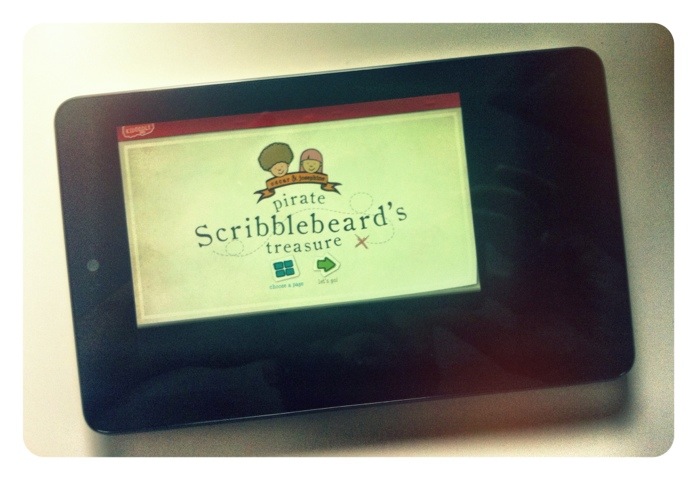 So while the Nexus 7 and Kindle Fire screens are the same size, the Nexus 7 has smaller pixels and a lot more of them, so things will look crisper, more like paper!
We think the Google Nexus 7 will be a great, inexpensive option for families out there wanting to get in on the tablet fun with their kids, without needing to invest in the bigger, priced iPad (we still love you iPad!)