Another "Meet a Real Live Artist" is upon us. And we can't believe how lucky we are (as fortunate as a marooned pirate who's found an inflatable raft) to have Michelle Blade as our artist today. Not only is she a fabulously talented Bay Area artist but she also totally gets kids.
Michelle Blade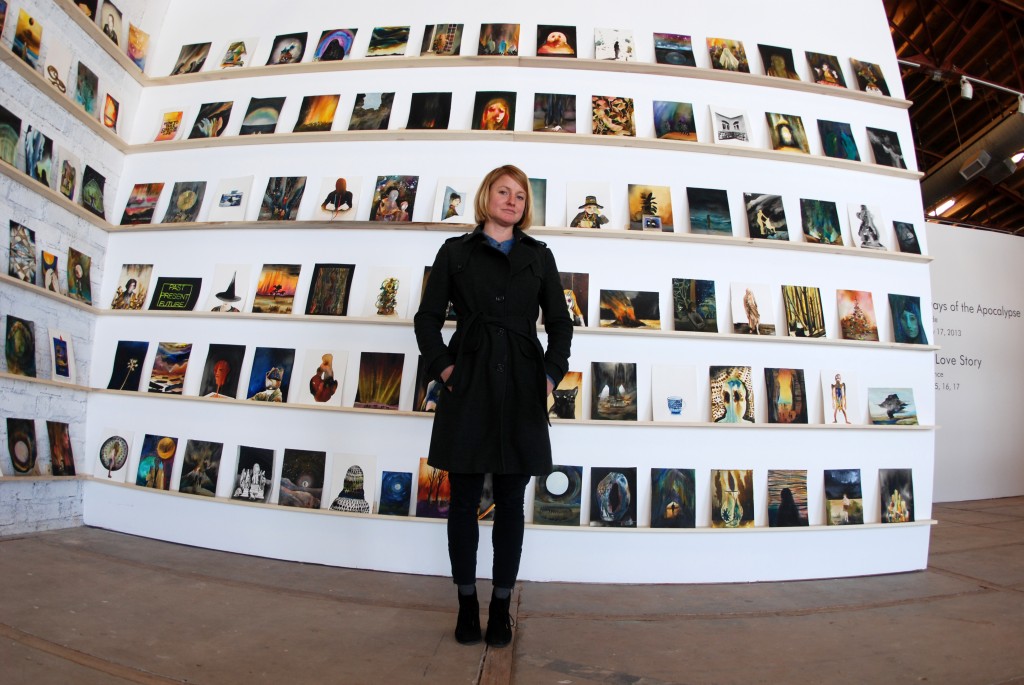 Michelle spent most of last year working on 1 painting a day for the Mayan Apocalypse in her work beautifully haunting Making Light of It (including our favorite a 3 eyed cat), how cool is that?
1. Who are you and what do you do?
My name is Michelle Blade and I'm a visual artist.
2. What was your favorite thing to draw as a kid?
I drew all sorts of things when I was a kid, there were no limitations. Anything my imagination conjured I drew! Looking back on old drawings I do see a strong favoritism toward drawing animals, especially bunnies.
3. Why did you become an artist?
Because making art and living life creatively is what makes me happy. I think i've known this since the first time I picked up a crayon and I've never wanted to do it differently.
4. What is your favorite creative project that you have ever worked on?
It's hard for me to pick favorites when it comes to creative projects but one project in particular that I really enjoyed was doing the art direction for The Submarines's music video "Peace and Hate". I designed and made all of the props by hand, it was a lot of fun.
5. What would you say to a pirate who wanted to be an artist when they grew up?
Pirate all the art supplies you can, they are expensive!
6. What do you want to be when you grow up?
An artist!
Thanks so much Michelle, and check out more of Michelle's work here.