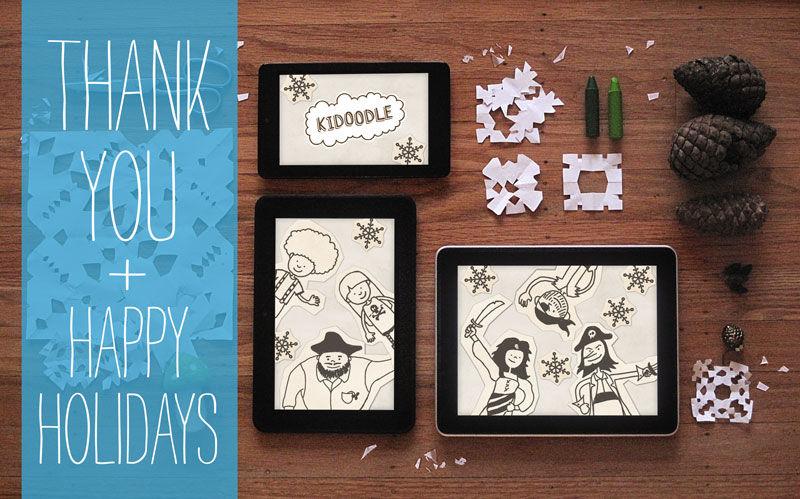 This has been such an amazing year for us at Kidoodle! Thanks to all our fans, friends, and family for the amazing support and encouragement in getting our first app off the ground and getting new ones in the hopper!
Kidoodle was born out of a desire to create arts-centered apps that parents trust and kids love, and my goal for 2013 is to bring in partners and funders for Kidoodle, so I can really make this vision come to life.  Although our next releases are taking longer to develop than I had hoped, you will be seeing more exciting developments from us in 2013 as we continue to focus our efforts on making apps for kids that encourage creativity, imagination, and fun!
We could not have made it this far without your help and support – so thanks, happy holidays, and have an amazing new year!
Michelangelo, Karen & Oscar