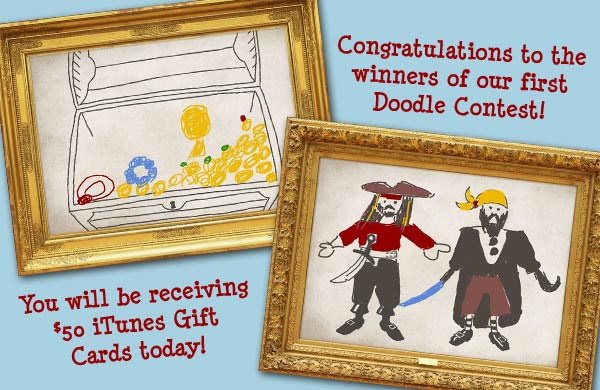 Avast, Smart Apps for Kids announced the winners from our very first Pirate Scribblebeard Doodle Contest! You can see all of the amazing entries here.
Congratulations to the winning entries, you will each be receiving $50 iTunes Gift Cards:
Thanks all for participating! We'll be holding more doodle contests very soon!