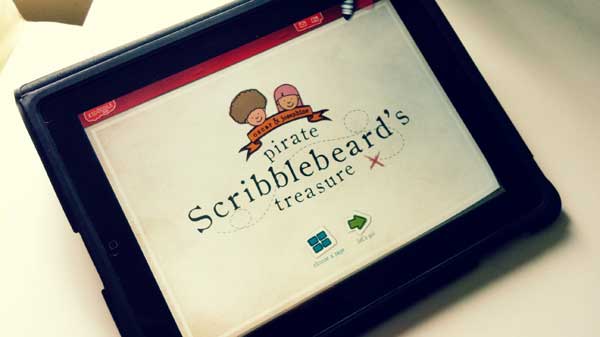 I remember when I was a kid, creating my first piece of art on an old 8088 computer. I had four colors and no mouse, but I still felt a magic. A magic of suddenly being able to create things, to invent characters, to tell stories on these mysterious machines.
As soon as Oscar (my son) started to play with digital gadgets, I could see that same feeling of magic in him. And this inspired me. I began to log an endless stream of ideas for fun things to create – apps, games, stories; experiences for younger users on touchable gadgets.
I felt like there was a need for well-designed apps that allowed kids to create, that encouraged kids to use their imagination and tell a story of their own. These days, when the arts are one of the first things cut from our kid's education, when we seem to be snuffing out the artist born into every child, I wanted to create something that could help parents encourage their child's creativity.
So with Karen (my wife) and Oscar's help, I set out to create a digital activity book that would encourage your child's imagination and creativity, and thus Kidoodle Apps was born.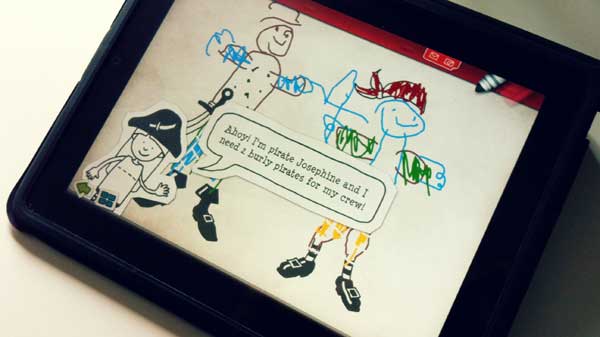 The first digital activity book I have been working on is Pirate Scribblebeard's Treasure (arggggggg), and I hope to launch it this summer. It's an adventure filled with bumbling pirates and hidden treasure, and hosted by two characters I created: Oscar and Josephine (6 year old kids with huge imaginations). Your child completes the scenes of the story by drawing their own characters, landscapes, even their own pirate ship that actually sails the high seas! Each of your child's drawings become simple animated scenes.
In the coming months we hope to release new digital activity books for your child to help create. There is still much to do before this first app is ready for launch, but we are very close! To make it to my launch goal I need your help. I would be forever grateful if you:
Became a fan of Kidoodle Apps on Facebook, then sign up for the email updates, and follow kidoodleapps on twitter.
Pass this site, the fan page, or the twitter page, along to families you know with kids and iPads, and to anyone else who is interested.
Thanks you everyone for your support over the last few months, I will continue to keep you updated on this app's progress and other important developments for Kidoodle Apps!